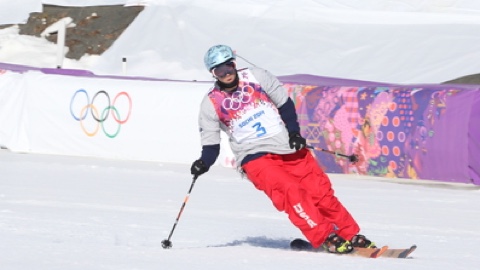 U.S. Ski & Snowboard – the national governing body for Olympic skiing and snowboarding – and STRIVR, – a Stanford University spin out startup that has created VR experiences for clients such as American football teams at the college and NFL levels – have been collaborating to create VR training that is beneficial for skiers and snowboarders.
Using 360-degree videos, they have found that having realistic videos of skiing is far more important for training than creating a more versatile virtual ski world based on the latest computer graphics. Side-by-side comparisons have shown the athletes take the video-realistic training experience much more seriously than a VR sequence based on computer-generated imagery.
"The reason we capture real video is so that during review, the brain responds as if the athlete is back on the mountain and it looks real, sounds real, feels real," says Derek Belch, founder and CEO of STRIVR. "That is when the real learning kicks in."
Athletes who are undergoing physical rehabilitation from injuries will often pair the VR headset with a balance board to provide some motor control challenges in the exercise.
"The benefits are predominantly on the mental side, gaining confidence by having virtually skied down the course a number of times at close to race speed before getting in the start gate," says Troy Taylor, a sports scientist and high performance director for U.S. Ski & Snowboard. "However, on the injury rehab side we're seeing examples of increased motor control earlier in the rehab process with athletes using VR as part of their rehabilitation."
The organization continues creating 360-degree videos as the basis for new VR training experiences tailored to its athletes' needs. It primarily relies on having team coaches wear a 360-degree camera rig on ski runs to capture the experience.
"VR will be one of a number of important performance tools that we use to help our athletes optimally prepare for the 2018 Winter Games," Taylor says.