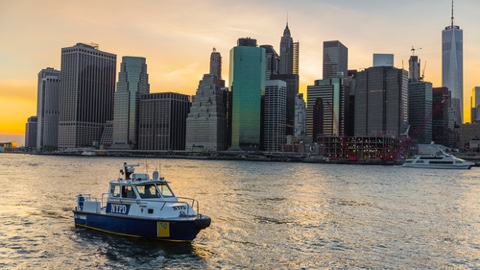 Andrew Cuomo, Governor of the State of New York, recently announced the launch of the new State Police Unmanned Aerial System program, deploying the first four aerial drones in various locations in upstate New York to support law enforcement, disaster response, and traffic safety. By April 2018, an additional 14 aerial drones will be deployed throughout the state.
"This state-of-the-art technology will improve emergency response, improve operational and cost efficiencies and increase trooper safety," Governor Cuomo said. "We will continue to implement innovative technologies to improve our ability to protect New Yorkers across this great state."
Officials said the drones are more cost-effective than manned aircraft and can be used in dangerous environments that would endanger troopers. They can also shorten the time it takes for troopers to photograph crime scenes and vehicle accidents, resulting in shorter road closures. The drones will not be used for surveillance or to patrol residents and will only be used for specific law enforcement missions such as crash reporting, crime scene mapping, natural disasters, search and rescue missions, and, traffic monitoring at large events.
State Police Superintendent George P. Beach II said, "The aerial drone systems we are deploying bring substantial benefits to our troopers in the field, and are representative of our ongoing efforts to provide the tools they need to deliver outstanding service to the public. I want to thank Governor Cuomo and the Trooper Foundation for their continued support of the State Police."
The New York State Trooper Foundation, a non-profit organization which supports the State Police, is donating the majority of the drone systems to the State Police.