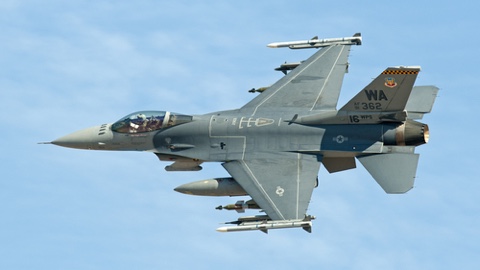 Lockheed Martin and the North Atlantic Treaty Organization (NATO) Support and Procurement Agency (NSPA) have signed a five-year agreement for the purchase of Enhanced Laser Guided Training Rounds (ELGTRs) on behalf of member countries. The agreement provides for the purchase of up to 3,000 ELGTRs a year for the next five years. This live-fire training solution is compatible with F-16, F/A-18, AV-8B and various international aircraft platforms.
"Lockheed Martin values our partnership with NSPA to provide NATO member countries with realistic live-fire training for employment of Paveway™ II Laser Guided Bombs," said Jason Golden, ELGTR program manager at Lockheed Martin Missiles and Fire Control. "International and domestic air and ground crews benefit from this cost-effective and capable solution to refine operational employment tactics."
The ELGTR provides realistic Paveway II Laser Guided Bomb (LGB) tactical employment training enabling aircrews to practice delivery tactics in a real-mission environment and experience actual weapon characteristics. Since its deployment in 1992, Lockheed Martin has sold over 150,000 units to the U.S. Navy and international customers.
"ELGTR provides the training capabilities the U.S. Navy requires to be prepared for challenging tactical mission environments," said Golden. "The entire tactical team, from weapon handlers to ground support personnel to aircrew, benefits from executing end-to-end training procedures."