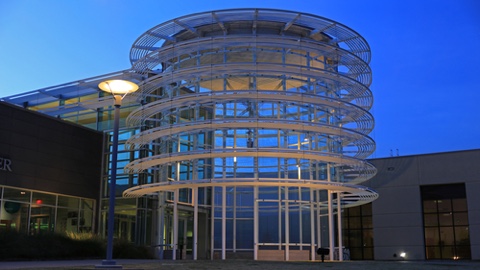 Neuro Rehab VR took first prize at University of Texas at Dallas' Big Idea Competition. The medical start-up creates virtual and augmented reality therapy games to help patients with traumatic brain injuries, neurodegenerative diseases, or those who have suffered a stroke.
Three games have been developed so far that focus on different areas of the body and brain, leveraging the brain's neuroplasticity – the ability to form and reorganize synaptic connections in response to new learning or physical therapy following an injury to its brain cells. Patients at Fort Worth's Neurological Recovery Center have been using them, and there are plans to expand to five more clinics across the country by the end of the year.
With VR, complex virtual scenarios can be created that allows the user to interact with the world in the 3 dimensions, which is more effective than existing games that can be played only in two dimensions. With customized games created particularly for therapy, therapists can record physiological and kinematic responses and therefore quantify the progress of the patient. Research has shown that the more hours a patient dedicates to therapy, the stronger the synapses and faster re-organization of the brain can be achieved. Neuro Rehab VR has designed portable headsets that allow the patient to can continue their therapy at home and therefore accelerate their recovery.
Neuro Rehab VR received $15,000 in prize money, as well as the $2,500 Diversity and Inclusion Award and plans to hire more software developers.
"Research suggests that exercise with functional goals and targeted repetition can increase and form new neural pathways in the brain. Our games are designed to do exactly that," Veena Somareddy, a Neuro Rehab VR co-founder and software platform engineer at the Neurological Recovery Center, said.