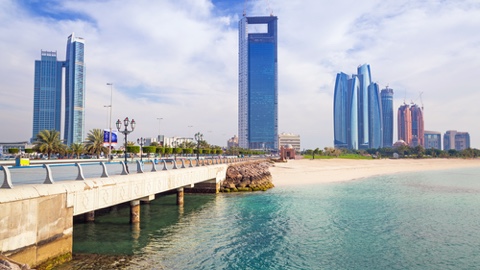 The Abu Dhabi National Oil Company, ADNOC, and Abu Dhabi Ports are partnering to establish a joint Marine Simulator Center in Musaffah, Abu Dhabi. The Marine Simulation Center is slated to begin operations in late 2018 and will provide training for ADNOC employees and the maritime community. The center will offer a full suite of simulation facilities related to navigational, engineering and cargo operations and will also help investigate maritime accidents, explore different maritime scenarios, and carry out research.
Captain Mohamed Juma Al Shamisi, CEO of Abu Dhabi Ports, said, "This partnership sheds light on ADNOC and Abu Dhabi Ports' continuous efforts to support the creation of a sustainable and knowledge-based economy. Through this state-of-the-art training center, we are working together to further develop national skills and expertise in the marine sector in line with the world's best practices. We look forward to showcasing the center's contribution to building the national economy."
When it becomes operational, the center will have four Full Mission Navigation Bridge Simulators, a Liquid Cargo Handling Simulator and an Engine Room Simulator and will be able to train 28 students at a time.
Rashed Saud Al Shamsi, Director of ADNOC Logistics, said, "By working with Abu Dhabi Ports to establish the Marine Simulation Center, we are investing in the up-skilling of our people and providing them with the tools to succeed. This collaboration is an example of how ADNOC is creating value-add partnerships that will ensure we deliver on our ambition to create a world-class workforce."