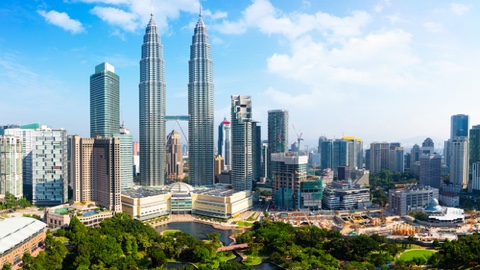 The Royal Malaysian Air Force (RMAF) received a RM6 million (approximately $1.5 million USD) prototype of a mobile electronic warfare simulator system, the Mobile Radar Threat Emitter Simulator (MRTES), which will be used in electronic warfare training for pilots. The prototype was produced by the Malaysian company, Syarikat Ikramatic Systems Sdn Bhd, which specializes in flight training devices, helicopter simulator systems, and instructor operating stations.
"The MRTES is another important asset that will increase RMAF's capability to defend our airspace," RMAF chief general Affendi Bujang said. "MRTES is the first of its kind in Malaysia and was designed and developed fully by local engineers. MRTES took three years to develop, and has passed our tests. We expect to receive more of the simulators, which will be cheaper and equipped with additional systems in the future."
Over 500 personnel and 30 aircraft took part in the Paradrop Deepstrike Insertion and Extraction Exercise – or Paradise – which showcased the air force's capability to carry out special forces troops air infiltration and extraction, as well as precision laser-guided air-to-ground missile strikes on stationary targets at the RMAF air range.
The Malaysian air force also announced that it plans to introduce urban warfare to its capability in the face of recent terrorism threats.
"Urban warfare like in the Marawi siege is something new for us. We will introduce it in our training from next year," Affendi said. "We have to change our air power approach in an urban warfare situation. This will involve our weaponry, surveillance capabilities and assets. For example, we currently have a small unmanned aerial vehicles (UAV) capability. We need to enhance this so that we can be fully prepared to face not just conventional threats but also threats of terrorism and violent extremism."