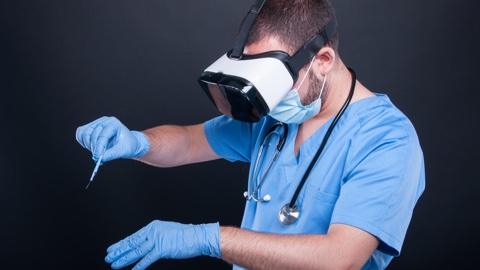 The 'Improving Surgical Training' (IST) pilot program in the United Kingdom for trainee surgeons aims to provide more time for training, create longer placements in each location, and enable better progression through competency training. Simulation training using a range of techniques from working on cadavers to virtual reality operations is slated to become a much more integral part of the course.
Traditionally, surgeons learned by repeated practice on patients. But, advances in technology, legislation, and medical ethics have brought about many changes: minimally invasive surgical techniques has led to fast track and ambulatory surgery, service targets and reductions in working time have reduced training opportunities for young doctors, and ethical imperatives have made it unacceptable for novices to learn on patients. The simulation of surgery provides a safe and motivating learning environment and contributes substantially to patient safety. Scientific data supports its effective use in training and assessment, proving transfer of skills to the live operating theater.
"We're looking to make much more formal the kind of support that should be there for trainees and we're looking to formalize mentoring within the program. We really want to not only increase the face-to-face time between trainee and trainers but we are also looking to embed simulation and make that a much more part of earlier surgical training. We're excited by the prospects of the Improving Surgical Training pilot. It holds out the opportunity of real benefits for trainees, so we're taking the step of offering it to every one of our posts as soon as possible," said Professor William Reid Dean of Postgraduate Medicine, SE Scotland.